Rent an HVAC unit from us to keep your business operational.
No building can safely remain open without a working HVAC system. So, what do you do when your HVAC system falls into disrepair and cannot be used while you wait for the repairs to ensue? The answer is to turn to us at JLK Mechanical and use one of our HVAC rentals.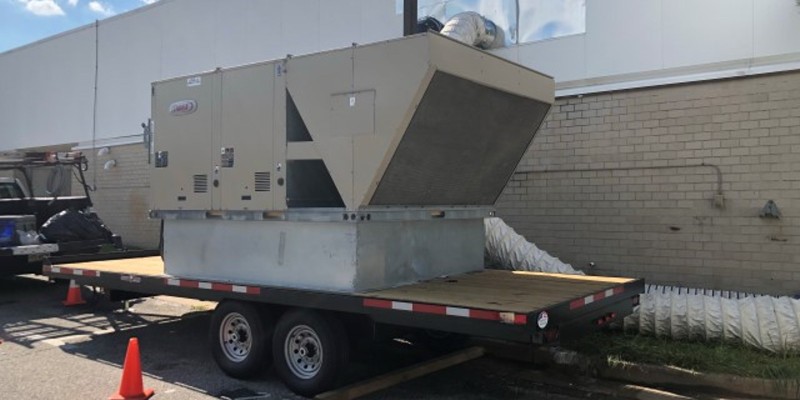 We know that when your HVAC system needs repairs, it can be frustrating to wait out this process and hope that your business can continue at least a portion of its operations. To eliminate some of this hassle, we can set up one of our HVAC rentals at your location in Maryland to provide adequate heating and cooling during this transitional time.
Our qualified, experienced technician will set up your HVAC rental and make sure it works effectively before moving on. And then, our team will get to work completing the work you need done on your existing HVAC system.
Many of our customers have reported that our HVAC rentals keep their business' atmosphere comfortable while they wait to have repairs completed. Using one of these rentals can help you keep your office open, so you do not miss out on profits or production while you wait.
Even in the middle of an equipment failure, our goal is to help you run a successful operation. Contact us to learn more about our HVAC rentals or to find out more about any of our commercial HVAC services.
---
HVAC Rentals
HVAC Rentals in Charlotte, NC
HVAC Rentals in North Carolina
Similar Services We Offer: