There are numerous scenarios in which our air conditioner rentals can be the best solution.
There are many different times when you could find you need some help to keep your Maryland business at a comfortable temperature and humidity level during the summer. At JLK Mechanical, we know that air conditioner equipment issues can't always be resolved instantly or even for several days or longer. That is why we offer air conditioner rentals for our commercial clients.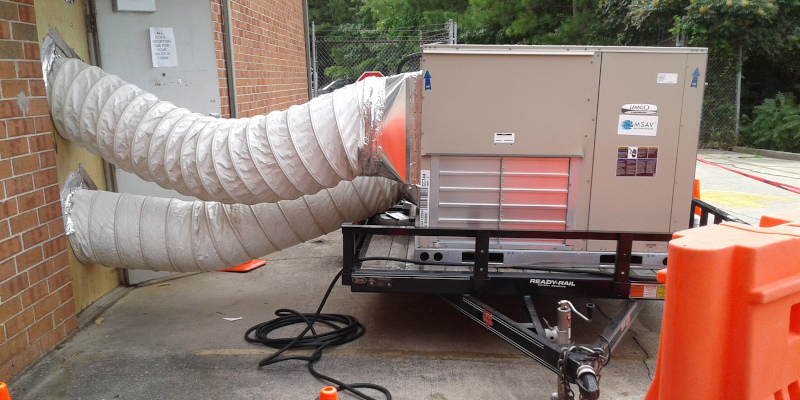 Whether your system has failed and it will take some time for a new one to be designed, built, and installed or you have a short-term need for another situation, you can count on us to quickly get a rental unit in place to take up the slack in the meantime. We are available 24/7 for emergency situations, so you can rest assured we will do everything we can to get air conditioner rentals in place and operational.
We know that most businesses cannot go without air conditioning for long. People in hospitals and long-term care facilities could be at tremendous risk if the temperatures rise to an unsafe level. Products could perish or otherwise be damaged in a factory, not to mention the fact that equipment and machinery may need to stay within a certain temperature and humidity range.
Speaking of humidity, mold could activate and colonize if humidity is not controlled over an extended period of time. Environments such as commercial kitchens with a lot of heat in the space already would become unimaginably challenging without air conditioning pretty much any time of the year. These are just a few instances in which our air conditioner rentals can be the ideal solution. We are happy to work with whatever scenario you are dealing with, so don't hesitate to reach out to us.
---
Air Conditioner Rentals
Air Conditioner Rentals in Charlotte, NC