You can use our commercial AC rentals for as long as you need.
When you're responsible for a commercial facility, there are a number of tasks that fall on your to-do list. Maintaining the heating and cooling system may be on that list, and it's something that you simply can't afford to ignore. Dealing with an issue with the cooling system could create a serious problem within your facility, especially if it happens on a hotter day that threatens the safety of the space. At JLK Mechanical, we offer a range of commercial HVAC services, including emergency service. We can also provide commercial AC rentals for our clients when they need cool air right away while they wait for their unit to be repaired.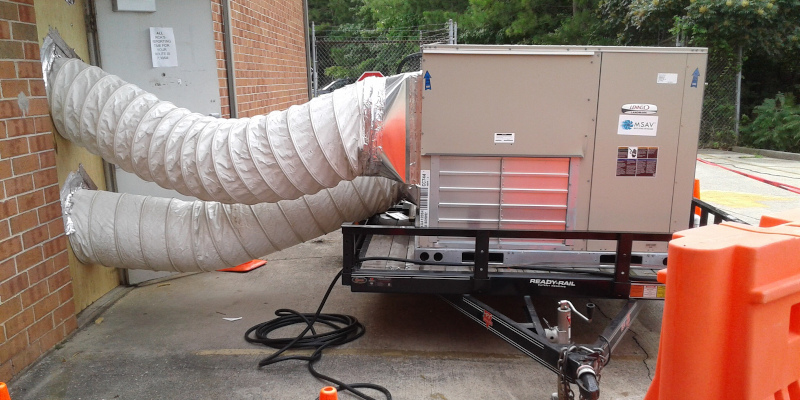 A complete shutdown of your air conditioning system could result in safety concerns, profit losses, and other business difficulties. In order to combat these concerns, we provide commercial AC rentals that can resolve a cooling issue quickly and efficiently. You might need to rent a unit if you're getting a new cooling system installed but need a temporary solution until the new one is delivered. If you're dealing with an air conditioning concern at your commercial facility, contact us, and we'll send a technician right away to diagnose the problem and come up with a plan to get the cool air flowing once again.
You can use our commercial AC rentals for as long as you need. An issue could require the use of a rental unit for a few days, or you might need it for several weeks or longer. We've got you covered with temporary and emergency cooling services so you don't have to suffer in high temperatures.
---
Commercial AC Rentals in Charlotte, NC
Commercial AC Rentals in Maryland