Our HVAC rentals will see you comfortably through the lead time for replacement parts or units.
As a commercial facility owner, one of your many duties is ensuring that the building has adequate heating and cooling. It's essential for the comfort and safety of everyone who uses the building, and it's also vital for any business that deals with temperature-sensitive goods and products, since downtime can result in loss of product and a negative impact on your bottom line.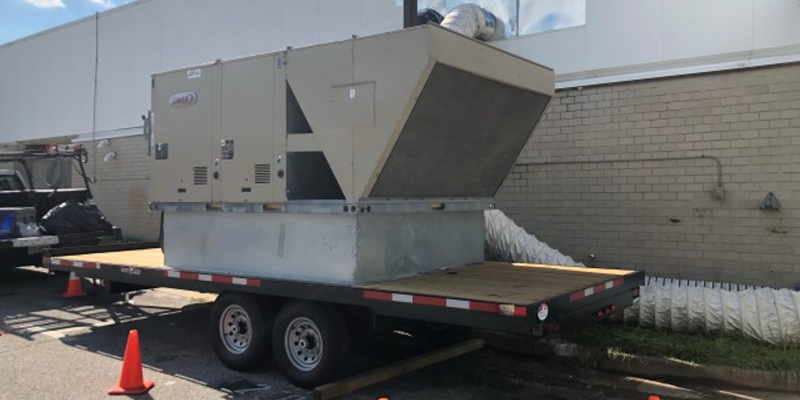 Being prepared for what you'll do when you experience HVAC issues is critical, and our team at JLK Mechanical is here to help you have a plan for when disaster strikes and your system is inoperable. We proudly offer HVAC rentals to customers throughout North Carolina to get you through the wait period for your replacement system.
Commercial HVAC systems are typically very large and complex, which means that, unfortunately, there's often a long lead time for new parts or a replacement system to come in. That's where HVAC rentals come in. Give us a call as soon as your current system goes out, and we'll get you set up with a rental to keep things comfortable until the replacement parts or system arrives.
We understand that time is of the essence, so when you call us, we set out to your facility with your rental unit as soon as possible, and we'll work hard to get it up and running quickly. Our HVAC rentals are also extremely flexible – whether you need a unit for a few days or several weeks, you're covered when you rent from us.
Once your new unit is installed, we're also happy to serve as your preferred HVAC maintenance and repair company. Our team has over 60 years of experience to back us up, so you can count on us for top-tier workmanship and dependable service. Reach out today to learn more about how our HVAC rentals work and get peace of mind knowing that if your HVAC system ever goes out, we've got the solution you need.
---
HVAC Rentals
HVAC Rentals in Charlotte, NC
HVAC Rentals in Maryland