Save energy and money with our specialized products.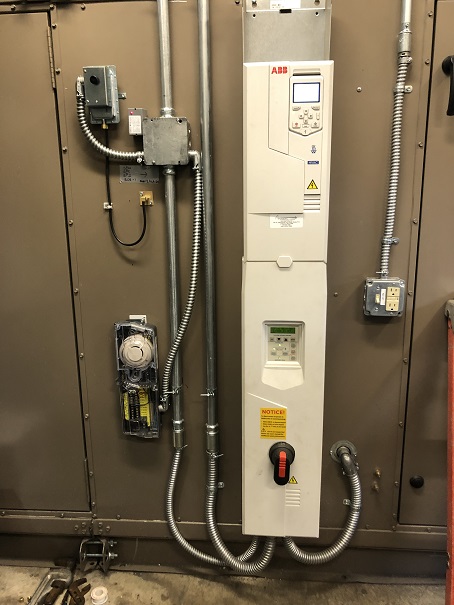 Reducing overhead expenses is always at the forefront of your mind as a facility manager. At JLK Mechanical, we not only want to help you keep your facility's HVAC equipment in peak condition, but we can also complement your systems with specialized energy saving products.
Our selection of energy savings products extends to innovative energy-saving thermostats, lighting controls, and load control devices. These products help you conserve energy dollars and lower your building's ongoing maintenance costs.
We are service professionals, not salesmen, so our purpose is to introduce you to quality energy savings products that will inspire noticeable benefits within your facility. During your first appointment, we ask you to tell us about your main concerns for energy consumption. Using our years of experience and specialized training, we will suggest which products will complement your initiatives and the structure of your building best.
As a quality-driven contractor, we know you depend on reliable, fast service, and we guarantee great results from the products we suggest and install for your facility. In conjunction with our superior service capabilities, our goal is to help you run an efficient, reliable facility that contributes to a successful operation.
A better choice for facility managers, choose us at JLK Mechanical for guidance saving your business money while ensuring optimal performance from your HVAC equipment. Get in touch with us today for additional information or to receive a quote on any of our energy saving products.
Never Wonder Who To Call For Commercial HVAC Expertise.
FAQs about Energy Saving Products
At JLK Mechanical, we understand that most companies wonder whether they have the most energy-efficient system possible. This can leave you with several questions about the system you have and what energy saving products you could add or changes you could make to see a significant difference. We are always happy to consult with you to address those questions as they pertain specifically to your business. In the meantime, here are two common questions we get asked about energy saving products.
Do I only need energy saving products if I have an older building?
Actually, no. Even a new building can be lacking in energy saving products because of cost considerations when the building was constructed or because there have been recent advancements that could help you control your utility costs. Only a thorough inspection of your building can answer the question as to whether upgrades so soon after construction would garner enough of a return on your investment to be worthwhile.
Can you tell me how much I can save each month with the installation of energy saving products?
There are far too many variables to be able to give you an exact calculation of how much you can save or how soon you'll break even on your investment. However, we can give you a general idea based on our more than 60 years of HVAC experience. We can also go over other benefits you could achieve by installing energy saving products.