Heater rentals are the solution for a wide variety of heating need scenarios.
The majority of HVAC companies in Maryland are more than happy to help your business get your HVAC system up and running again or replace it if need be. Very few address the question of what to do in the meantime so your staff is comfortable, your equipment and machinery can operate, and your inventory isn't put at risk due to freezing temperatures. At JLK Mechanical, we are the heating solution you need. Our heater rentals can be put into place quickly, as we are available 24/7 for emergency heating situations.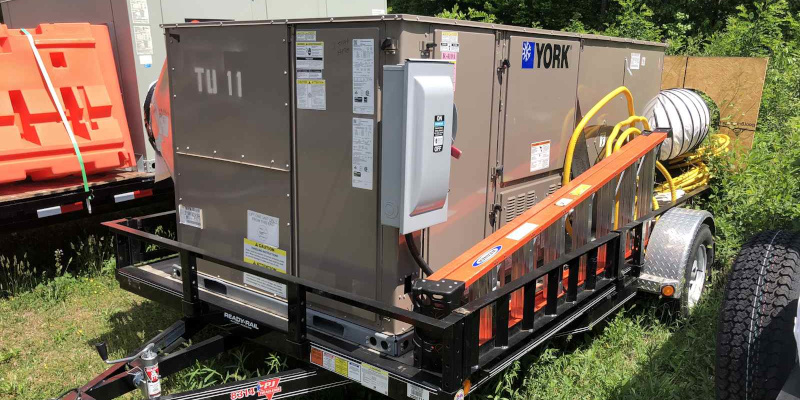 Heater rentals are ideal for not just the scenario of a heating system failure that takes time to resolve. They are also perfect for temporary heating needs, such as needing heating in a building that normally doesn't require it, making a central heating system unnecessary. We can leave a heating unit in place for just the period of time you need it, such as to maintain temperature for inventory overflow or an event.
You can rest assured that just because we offer heater rentals doesn't mean we'll take our time taking care of the installation, replacement, or repair of your company's heating system. We just know that some issues take longer than others to resolve, especially in regard to custom systems, so we don't want to leave you without the heat you need for your staff, building, equipment, and inventory.
Reach out today with any questions you might have about our heater rentals or to arrange for delivery and setup of a temporary heating solution.
---