Spot cooling through portable AC rentals can be an ideal solution in a variety of situations.
If there is one thing that you can count on in business, it is that things will change from time to time. Remaining flexible in a dynamic landscape is often the key to success. You might often need to come up with a quick solution to be able to take advantage of an opportunity. For example, you might need to bring in temporary employees to cover a busy season, but your building's air conditioning doesn't stretch out to the warehouse where they will be working, and it wouldn't be prudent to put in a full system for a temporary situation. The solution is to use spot cooling equipment.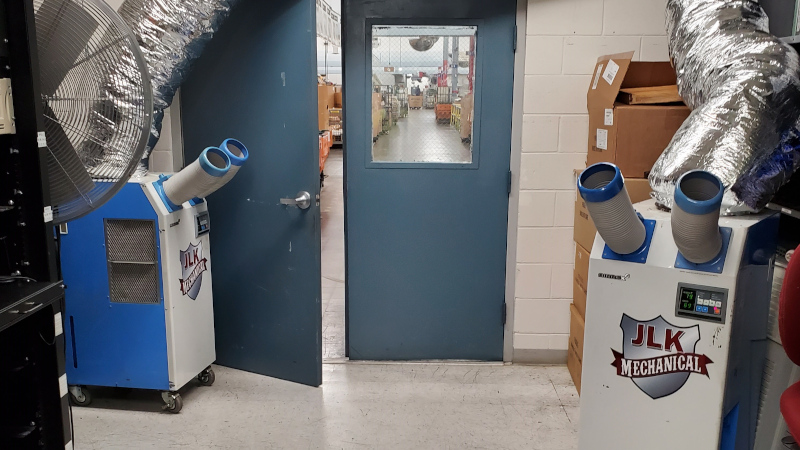 At JLK Mechanical, we pride ourselves on being solution-oriented to support our long list of satisfied customers and anyone who wants to join that list. Our air conditioner rentals are the ideal solution for short-term spot cooling needs. When you have unique opportunities arise or a seasonal fluctuation, it can be highly beneficial to know we are here to help you provide comfort for your staff and protection from heat and humidity for your inventory.
Spot cooling through portable AC rentals is also an ideal solution if one zone of your HVAC system isn't performing and you need an immediate solution while you begin the troubleshooting process. If you can't wait for the problem to be found and corrected, let us know, and we'll come up with the right option for the situation at hand. We have portable equipment ranging from 1 to 40 tons, so we can accommodate pretty much all spot cooling emergencies. Contact us today to learn more.
---