We offer temporary air conditioning rentals to resolve short-term needs for comfort and humidity control.
Some solutions take time, leaving you to come up with a temporary answer to get you by until a permanent solution can be found. At JLK Mechanical, we understand that most businesses cannot go an extended period of time without a functional air conditioner. Unfortunately, that can happen if there is a long lead-time to get a part or a new system designed, built, and installed. We offer temporary air conditioning rentals to overcome that problem. With units from 1 to 40 tons, we can address your needs regardless of the size and type of your business operations.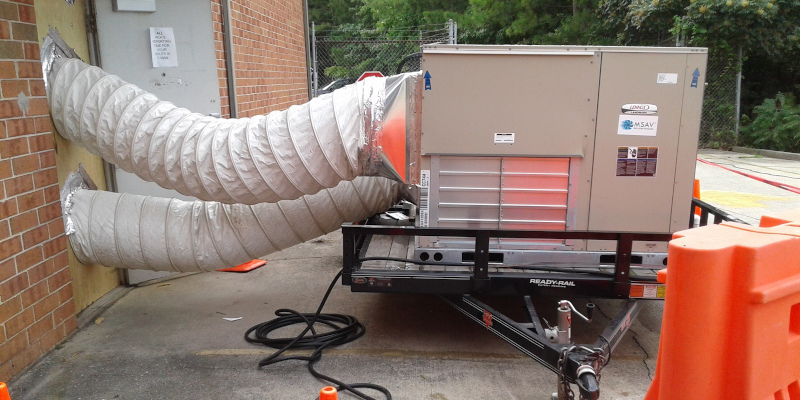 There are other scenarios in which temporary air conditioning rentals can come to the rescue besides a problem with your HVAC system. For example, you might need a short-term solution for keeping a temporary structure, such as a container, protected from heat and humidity while it is storing an overflow of products or materials. You might also need to set up a temporary jobsite and need air conditioning for the short period of time that the project will take to complete. Whatever the case might be, you can count on our team to advise you regarding which portable unit would provide the comfort and benefits you need.
Let our more than 60 years of HVAC experience provide the support you need to achieve your goals. If you would like to know more about our temporary air conditioning rentals or any of our emergency heating & cooling solutions, don't hesitate to reach out to us.
---