We are your go-to commercial HVAC services provider.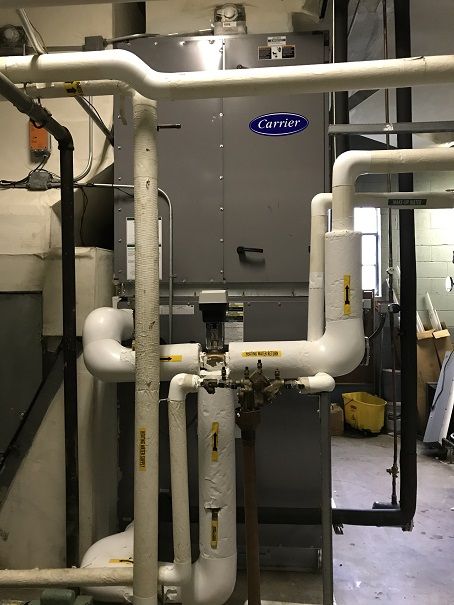 There are plenty of commercial HVAC providers in Maryland. How do you know which one to choose? And when you do choose one, how do you know they will provide effective, professional service for your business? The answer is to trust us at JLK Mechanical. We are an experienced, capable commercial HVAC contractor known for going above and beyond for our customers.
Besides our complete support of our commercial customers, here are a few additional reasons to make us your preferred commercial HVAC services provider:
We provide 24/7 emergency service—You never know when something will go wrong with your building's HVAC system. For times like this, we will respond to your call for help with urgency. We know your business can't go very long without a faulty HVAC system, and we will provide accurate, prompt solutions.
We offer comprehensive services—Whether you need to institute a full-scale HVAC maintenance plan, you need repairs performed on your system, or you need to look into a full system replacement, we can help. No HVAC job falls beyond the scope of our expertise.
Our technicians uphold our company values—We value customer service and professionalism above all else. Our highly trained, qualified technicians uphold these values and never waver when it comes to providing excellent service.
Partner with our commercial HVAC company for reliable, effective heating and cooling services. Find out more about our operation or schedule your next service appointment by contacting us today.
---
Commercial HVAC
Commercial HVAC in Charlotte, NC
Similar Services We Offer: