Turn to our dedicated team for your commercial HVAC repair and maintenance needs.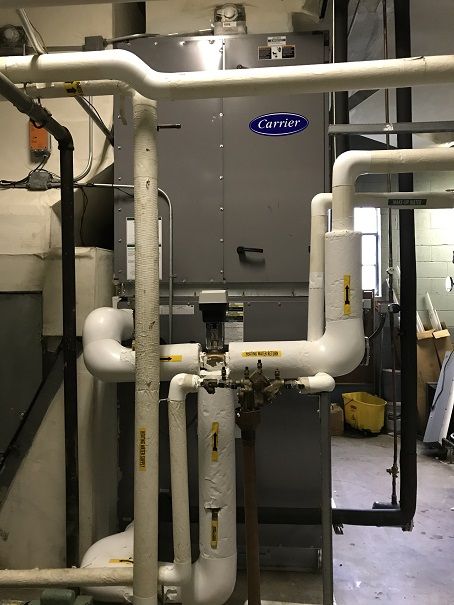 There are a lot of factors that go into running a commercial facility, not least among them keeping the interior temperature at a comfortable level. Without a functional commercial HVAC system, any occupants of the building are subject to fluctuating and uncomfortable conditions.
A good system is even more vital if you deal with temperature-sensitive goods, since any deviance from their recommended temperature range can result in lost products and diminished profits. At JLK Mechanical, we provide commercial HVAC services for customers throughout North Carolina, and our customers know they can always turn to us when they need effective solutions.
Commercial buildings are generally larger and more complex than residential ones, and HVAC systems are much the same. Because of this, you can't just call any HVAC repair person when things go wrong at your business – you need a commercial HVAC specialist on the job. Our team is made up of dedicated technicians who bring an average of 20 years of individual experience to the team. The extensive experience we bring to a job allows us to pinpoint the problem and provide effective solutions, no matter how complex your commercial HVAC system is.
We recognize that when you need commercial HVAC services, you often need them fast. Our team is proud to be available 24/7 for emergency services; you can count on us to be there any time, day or night, to provide the repairs you need to keep your facility at the optimum temperature.
No matter what business you're in, our team is ready to provide the essential commercial HVAC repairs, maintenance, and services you need. Reach out today to learn more or get started with scheduling a service.
---
Commercial HVAC
Commercial HVAC in Charlotte, NC
Commercial HVAC in Maryland
Similar Services We Offer: