In the middle of the winter, one of the last things you want to experience at your facility is an unexpected failure of your heating system. When this occurs, it can interrupt the operations of your space and cause shutdowns that can harm your business and bottom line. Keeping all occupants of the building safe and comfortable is of utmost importance, as is protecting any equipment that can be temperature sensitive. In many cases, HVAC repair can be performed quickly, but sometimes, parts need to be ordered. In these cases, HVAC rentals are available to keep your space safe and comfortable until a permanent fix can be put in place.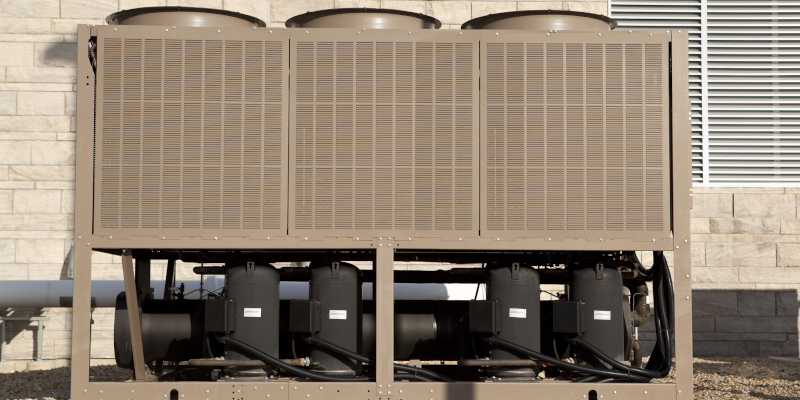 HVAC rentals are a  great way to restore temperature control to your facility in the event of a failure. Medical facilities are especially vulnerable to such issues, as climate control is incredibly important. HVAC rentals are an immediate solution to a problem that may take some time to solve. Choosing to rent equipment and having an effective solution available right away can buy you some time to decide on the best long-term solution if there are multiple options. In cases where parts needs to be ordered or installation will take a while, it also allows you to keep functioning in the interim.
At JLK Mechanical, we offer HVAC rentals in our wide service area located across North Carolina, Virginia, and Maryland. We know just how important your HVAC system can be to your facility. Our team has over 60 years of HVAC experience, and if immediate repair is not an option, we will do what we can to keep your facility safe for all involved. We offer HVAC rentals in sizes anywhere from 1-40 tons to accommodate your needs.
If you are in need of an immediate solution, reach out to our friendly team. We are honest, hardworking, and work to find the best solutions for you when you need them. We strive to remain punctual and keep clear, open lines of communication with all of our clients. We are also available 24/7 for any emergency needs, so you can rely on us when you need assistance the most. Give us a call today to discuss your needs and acquire what you need for your facility to be safe and comfortable for all!