Count on us for convenient, fast commercial heater rentals.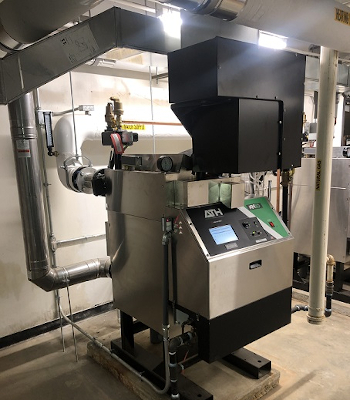 The heating system in your commercial property is critical for ensuring that you, your employees, and any visitors to your property stay warm and comfortable during the cooler months. Throughout the year, you likely invest in regular maintenance and schedule repairs as they are needed, but the unfortunate truth is that there's no way to fully prevent an HVAC malfunction that leaves you without a functional heating system. Fortunately, if your business is located anywhere in North Carolina, our team at JLK Mechanical has you covered with our commercial heater rentals.
Because commercial HVAC systems are generally large and complex, there's often a long lead time between when your system breaks down and when a replacement part or a new unit can get to you. When that happens, just give our team a call and let us know that you need one of our commercial heater rentals.
We'll ask you some questions about your facility and needs, and then we'll head to you with a rental unit and get it set up as soon as possible. We understand that timing is critical, which is why we provide 24/7 emergency services throughout our service area, so even if things break down in the dead of night or on a weekend, you can count on us for a solution.
Our commercial heater rentals are flexible, so whether you only have a few days to wait or you need a unit for several weeks, we've got you covered. Once your replacements come in, we're also happy to serve as your trusted repairs and maintenance provider – we have over 60 years of commercial experience, so you can rest assured that your HVAC system is in good hands with us.
To learn more about our commercial heater rentals or inquire about getting a unit, reach out to our office today.
---
Commercial Heater Rentals
Commercial Heater Rentals in Charlotte, NC
Commercial Heater Rentals in Maryland