Commercial properties are built differently and use different systems to run their facilities. Commercial HVAC systems are no exception. Since commercial spaces are generally larger, they require commercial HVAC systems that can accommodate the increased load and capacity of such a facility. Some types of facilities that will have commercial HVAC systems include office buildings, hospitals, shopping centers, restaurants, and more.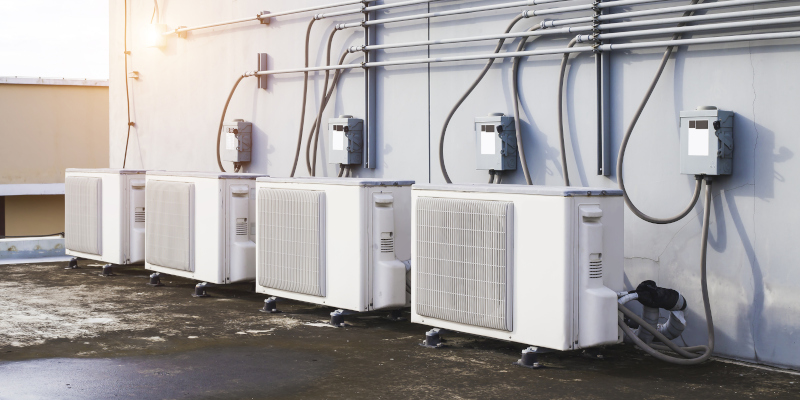 Commercial HVAC systems provide necessary climate control for the entire facility. In the cold winter months, it is important to protect all occupants by keeping the building at a safe temperature. Additionally, the heating system will prevent damage to electronics that are not able to withstand lower temperatures. Commercial HVAC systems are also often located on the roofs of buildings, offering more challenges and considerations when installing, replacing, or servicing any components of the system.
Since commercial HVAC systems differ from other types of heating and cooling, it is important to have a skilled commercial HVAC team on your side. At JLK Mechanical, we specialize in commercial HVAC services and have a large service area in North Carolina, Virginia, and Maryland. We have over 60 years of HVAC experience and bring that experience, expertise, and extensive knowledge to provide top-notch service to your HVAC system. We offer innovative, cost-effective solutions and strive to remain on schedule for all of our clients.
If you are looking for an honest, hardworking team who delivers excellent work and exceptional customer service for your commercial HVAC needs, reach out to us. In many cases, depending on the complexity of the job, we can take care of your needs within a day. Give us a call today to discuss your needs and schedule with our skilled team! We would love to assist you and bring our knowledge and expertise to your facility.