Let our commercial AC rental service come to the rescue!
A commercial property often has larger and more extensive heating and cooling needs than a residential one. If your air conditioning at home stops working on a warm day in Charlotte, North Carolina, then you might open a window, use a fan or go stay at a friend's house until you can get the problem fixed. If your air conditioning stops working at your commercial property, however, then you are looking at problems with keeping employees and clients safe, lost profits from the need to shut down the space, and scrambling to have the air conditioner replaced as soon as possible. If you have a commercial property, we at JLK Mechanical are able to help you avoid these issues while also keeping your property open and operational by utilizing our commercial AC rentals.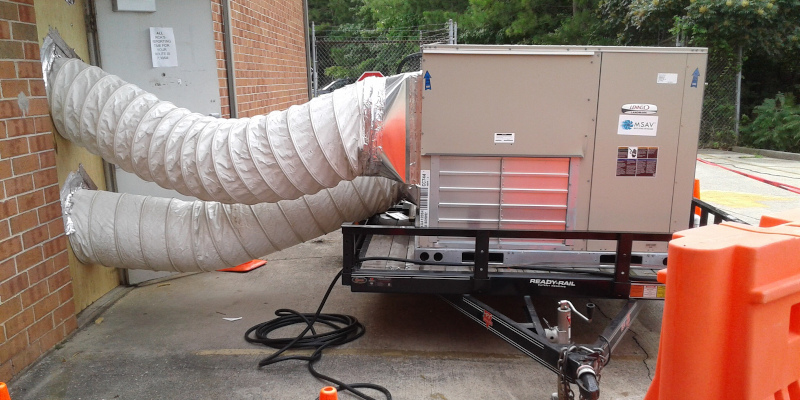 Our commercial AC rentals are able to be delivered and set up by our HVAC experts quickly in your time of need. Instead of watching the temperatures climb and sending employees home, we are able to come in and provide you with a commercial AC rental that will keep your space cool as a cucumber. Our team is skilled in set up and maintenance, ensuring efficient installation that will get your space comfortable in no time.
We offer flexible timing for our commercial AC rentals. This helps to protect our clients against issues if their new commercial air conditioner needs time to be shipped and installed. Whether you need our rentals for a few days or even a few weeks, we have you covered. For more information about our rental options, including commercial AC rentals, please contact us today.
---