It is important for commercial facilities to function well and keep all of their systems in excellent working order to prevent interruptions to daily operations. Every facility relies heavily on electricity, and if there are components that are not functioning, it can bring your business to a halt. Whether you are experiencing issues with your circuitry, electrical panel, lighting, or other electrical elements, securing prompt commercial electrical services is your best bet.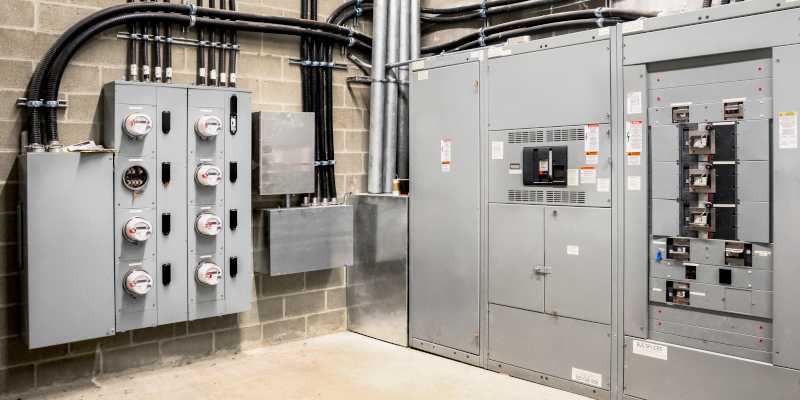 Commercial electrical services cover all of the electrical needs of your commercial facility. Since the electrical circuits and components of a commercial space can be complicated and carry a heavier load than residential electrical systems, it is important to hire someone who is well-versed in commercial needs, nuances, and specifications. Some of the many benefits of quality commercial electrical services are:
They provide high-quality, commercial-grade lighting that is appropriate for your space.
They are aware of commercial electrical codes that must be met to keep your facility in compliance.
Skilled professionals will inspect for potential hazards within your electrical system to help prevent dangerous situations.
They will help you upgrade and improve components of your electrical system to promote efficiency and safety.
At JLK Mechanical, we offer commercial electrical services across a wide area in North Carolina, Virginia, and Maryland. Our team is well-equipped to handle all of your commercial needs and has the experience and knowledge to identify and repair any issues you may be experiencing. We also offer 24/7 emergency service for those times when things need to be addressed immediately.
Our team is honest, hardworking, and has a strong focus on excellent communication while delivering top-notch work. We offer cost-effective solutions and keep on schedule to take care of your needs efficiently. Give us a call today if you need to enlist our commercial electrical services!