Energy efficiency is more important now than ever for a plethora of reasons. Promoting energy efficiency with energy savings products can make a big difference for your business, including a positive impact on your energy bill. Some energy savings products that can make a difference in your overhead costs include thermostats, controls for lighting, and load control devices that save energy.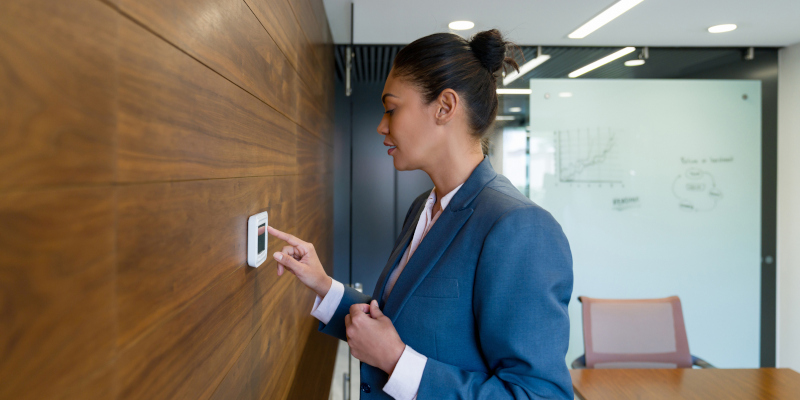 Energy savings products will lower your energy costs, which will be beneficial to the bottom line of your business. Additionally, they are also environmentally friendly and can reduce your overall carbon footprint. Any energy-efficiency measures you implement will give you a return on the investment, as lowering your energy costs adds up until the energy savings products you purchase will have paid for themselves and more.
At JLK Mechanical, we offer many different types of energy savings products to benefit your business. We know the importance of reducing overhead costs while promoting energy-efficiency throughout your facility. Our team has the knowledge and experience to assist with selections that will offer the most impact and benefit your space the most. We are an honest team of service professionals, and we look out for your best interest, rather than just trying to sell you products.
If you are interested in learning more about how energy savings products can support your facility, reach out to us. We use high-quality, cost-effective products and always strive to remain on schedule. Give us a call today to see how we can assist with energy efficiency in your space, so you can take advantage of all the benefits it has to offer!