Even if your HVAC system fails, our temporary cooling system options won't leave you scrambling. Temporary cooling is designed to act as a transitory system that will serve the areas in a facility that require cooling services until your HVAC system can be replaced or repaired. There is no limit as to how long you can use temporary cooling in your commercial building, but the system is supposed to be just that: temporary. Here are three reasons why a permanent solution for your HVAC problems is better than remaining on temporary cooling, which is more helpful and suitable just for the time being.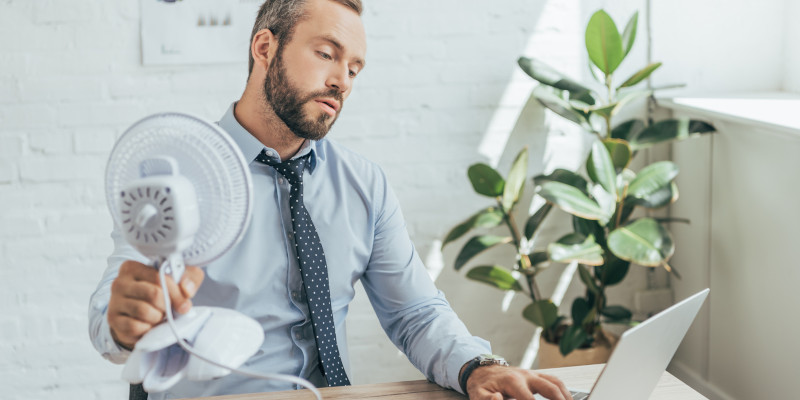 Energy efficiency: While placing a temporary cooling system in a commercial building can be a temporary fix to accommodate for the loss of a functioning HVAC system, it doesn't operate at the same level as the air conditioning unit in the HVAC system, especially if your system is much newer. Working a temporary cooling system at the same capacity as an HVAC system decreases the energy efficiency as there is further strain and expectation on the temporary cooling unit. This is one of the reasons why we work hard to make sure temporary cooling sustains your building but also ensure that you'll be able to move to a more permanent and steady fix as quickly as possible.
Air conditioning: In addition to the lowered amount of efficiency when considering the energy put into the temporary cooling system, the cool air won't be the same as it was with the HVAC system. Air conditioning will be able to function with temporary cooling, but the temperature will likely not reach the exact same level of comfort you had before the HVAC system failed.
Cost: Overall, the efforts to keep a commercial building cool raise the energy usage, therefore raising the cost.
Call us today at JLK Mechanical to provide you with temporary cooling while assisting to get you back on a permanent HVAC solution.