Rely on one of our AC rentals to keep your business running.
Problems with your building's HVAC system are inevitable. And when they happen, you want to make sure you can keep your operations running, without dealing with too much productivity loss due to the HVAC issue.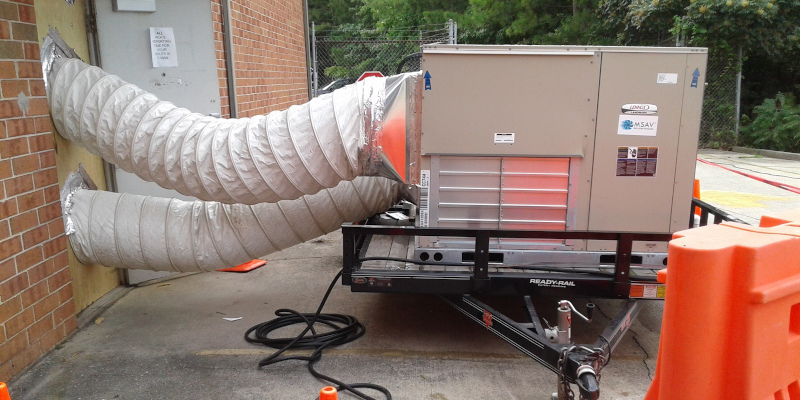 At JLK Mechanical, we know how disruptive an unexpected air conditioning problem can be, and we want to help you prevent profit and productivity loss during this frustrating time. As a result, we can provide your business with one of our temporary air conditioning rentals to use while we work on getting your existing system up and running again.
Our temporary air conditioning rentals provide impressive cooling power, and you can use one of these units for however long you need. Sometimes it can take up to a few days to get an AC system functional again after an issue develops, and our process ensures you do not have to completely shut down your business while you wait for the repairs to be complete.
Our highly trained, certified technicians will set up your temporary air conditioning rental and answer any questions you have about it at that time. Our goal is to minimize downtime for your business in Charlotte, North Carolina and provide effective solutions when the need for an AC repair catches you off guard.
We are the ones to call whenever your building's HVAC unit starts giving you problems. Ask us about using one of our temporary air conditioning rentals the next time your AC unit falls into disrepair.
---