When you talk to just about any HVAC professional, the one tip they'll always give is to stay on top of changing out the filters. When it comes to commercial HVAC systems, there is one more critical maintenance task: cleaning the condenser units regularly. The condenser unit houses the condenser coils. It is outdoors, either next to your building or on the roof. Its location and how it performs make it susceptible to dirt, dust, and debris.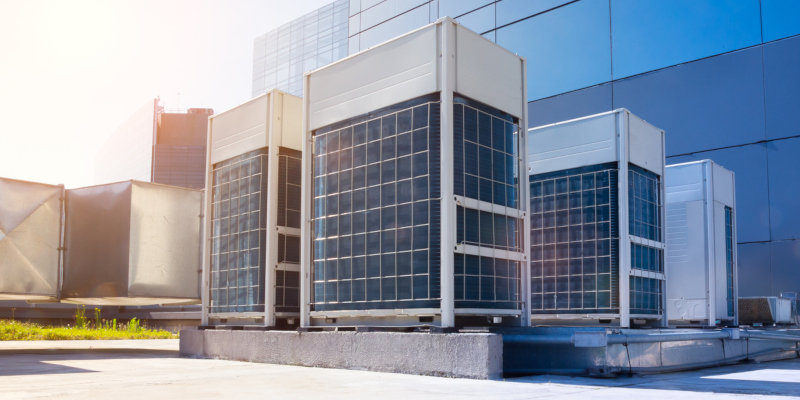 A dirty condenser cannot operate as efficiently. That results in three problems for your company. The first is that it will draw more power to operate, increasing your heating and cooling costs. The second is that it is undergoing more stress, leading to frequent repairs and premature failure. The last result is reduced comfort levels inside your building.
If your maintenance crew is not familiar with cleaning the condenser units or you fear they won't perform the task following the manufacturer's recommendation, discuss having this done as part of a preventative maintenance service with a professional commercial HVAC contractor. The ideal frequency of this service depends on the location and environment around the condenser.
If you would like to know more about keeping your commercial HVAC system performing reliably and efficiently, reach out to us at JLK Mechanical. We can get you set up on an ongoing maintenance schedule with us. We are also here when you need other commercial HVAC services, including repairs, replacement, and commercial HVAC rentals.