Stay warm when the heat fails with our heater rentals.
Having access to indoor warmth is a great way to beat the chilly days in the Charlotte, North Carolina area. We all rely on some type of indoor heating option when it comes to the winter and other cold days in the area, but what do you do if that heater fails or malfunctions? Here at JLK Mechanical, we are able to assist you with our heater rentals.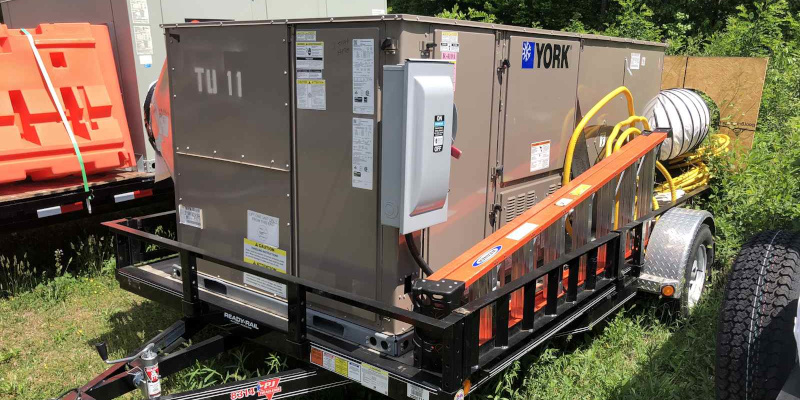 Heater rentals are a great option for all different types of commercial properties in the area. We are able to deliver HVAC equipment ranging from 1 to 40 tons, ensuring that we have the size and type of heater rentals that you are seeking for your commercial space. We can offer everything from spot heating rentals to options that will heat large areas or multiple spaces simultaneously. With our variety and versatility, we can keep you warm while repairs are underway.
We understand that heaters do not always function as they should, and that is why our services are made available to you 24/7. Not all commercial properties close down at night, including essential properties like hospitals or certain agencies. By keeping emergency hours to help you with heater rentals, we are able to ensure that the temperature in your building doesn't drop dramatically.
We don't want you to close down your property when it is unnecessary, and we certainly don't want to force people to work in a chilly environment, especially when we are able to help. If you need heater rentals, our team is able to assist you with a quick delivery and set up. For more information about our commercial rental options, including heaters, please contact us today.
---